I am a UK based printmaker with a fascination for the living world...
After obtaining a degree in Textile Design at Central Saint Martin's School of Art in London back in the early 80s, I worked freelance in both textile and graphic design. Subsequently, I did a 16 year long stint as an Art Teacher in UK secondary schools before "retiring" in 2018 to become a full-time Printmaker!

My inspiration and ideas tend to come mainly from nature and the living world, and I also have a love of 20th Century Art and Design (in particular, the Arts & Crafts Movement, Art Deco and the work of artists such as Henry Moore).

I enjoy making strong, bold lines and marks in my artwork, and lino is the perfect medium for achieving this. My practise is constantly evolving though and and the excitement of exploring new printmaking processes constantly beckons!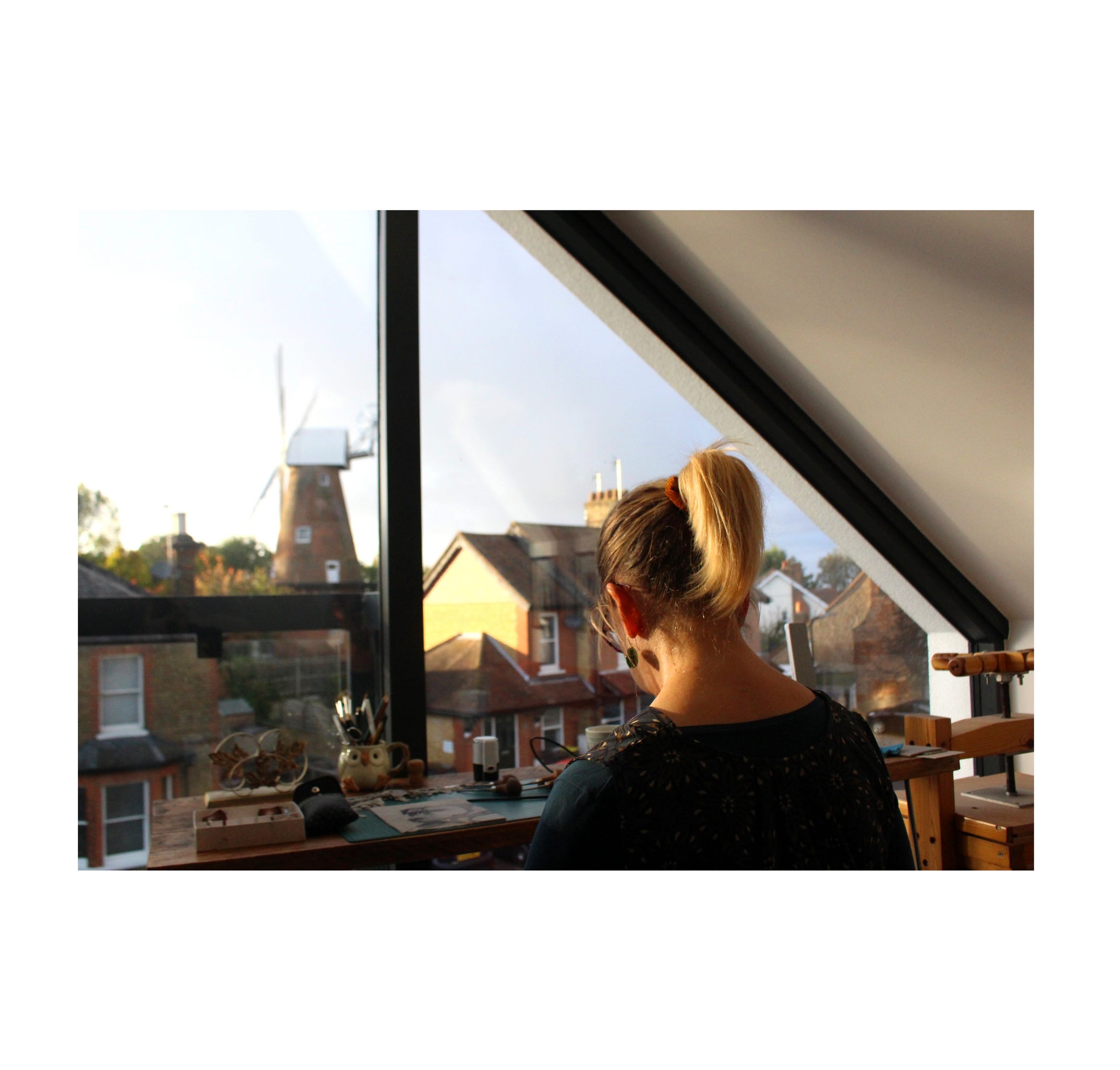 Subscribe to my quarterly newsletter for exclusive discount codes - simply fill in your name/email address and type the word "newsletter" into the message body. If you have a print-related question not related to the newsletter, please type your message in the box and I will do my best to help!