Exploring Nature Through Printmaking...
About
Jane Spink is a UK-based artist who uses a variety of printmaking processes to explore her love of nature and the natural world.


After obtaining a degree in Textile Design at Central Saint Martin's School of Art in London back in the early 80s, she worked freelance in both textile and graphic design. She subsequently taught Art and Design to children in UK secondary schools for 16 years, before leaving teaching in 2018 to set up Inky Dog Studio and become a full-time artist.


Jane's inspiration and ideas tend to come mainly from the trees, plants and living creatures that populate the green spaces around her home in Essex, United Kingdom. Spurred on by the global climate crisis, Jane feels increasingly motivated to make art that will help raise awareness and re-connect people to the planet they live on.

Jane would describe herself as "an artist who likes to explore ideas using printmaking and mixed media techniques. She enjoys harnessing processes which can lead to exciting and sometimes unpredictable outcomes and is always open to "happy accidents".

Jane loves the strong, bold marks that can be made with relief printing processes and has written a book on linocut printing, which is due to be published in the UK at the end of March 2024. Equally, Jane is drawn to the more subtle ranges achievable with a host of other alternative printmaking techniques, including cyanotype, anthotype and lumen printing.


Jane's practice as an artist is constantly evolving - with so much left to explore, in terms of both process and subject matter...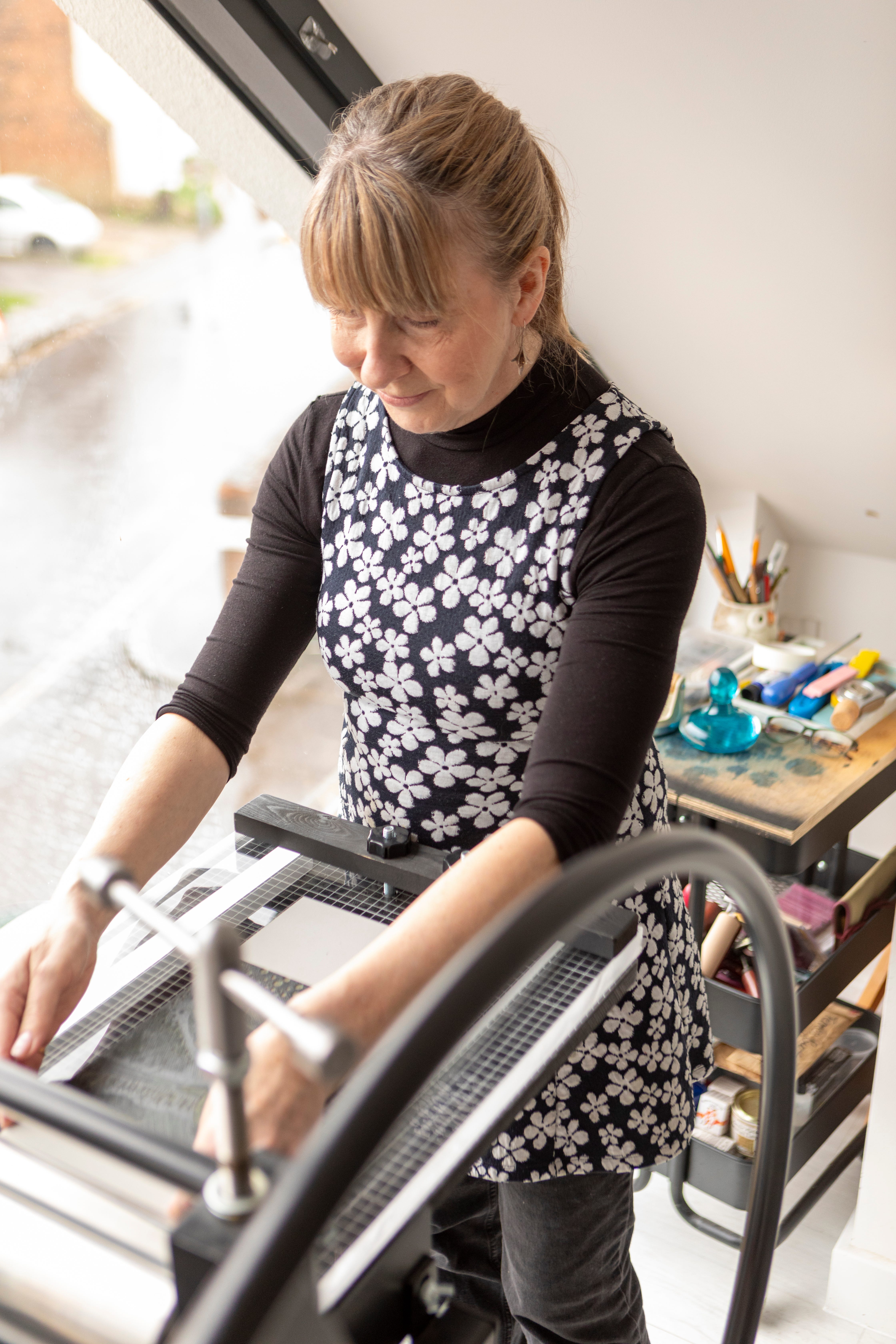 Join my mailing list for exclusive discount codes and "heads up" on my latest print releases! - simply click the button below, which will take you to my sign up form. Got a question about anything? Just drop me an EMAIL :)